TeX for Gmail is a plugin which adds (La)TeX capability to Gmail and Gmail Chat. (Note: on Dec 11, 2014 the previous name GmailTeX was changed to TeX for Gmail at the request of Google Trademark Team.)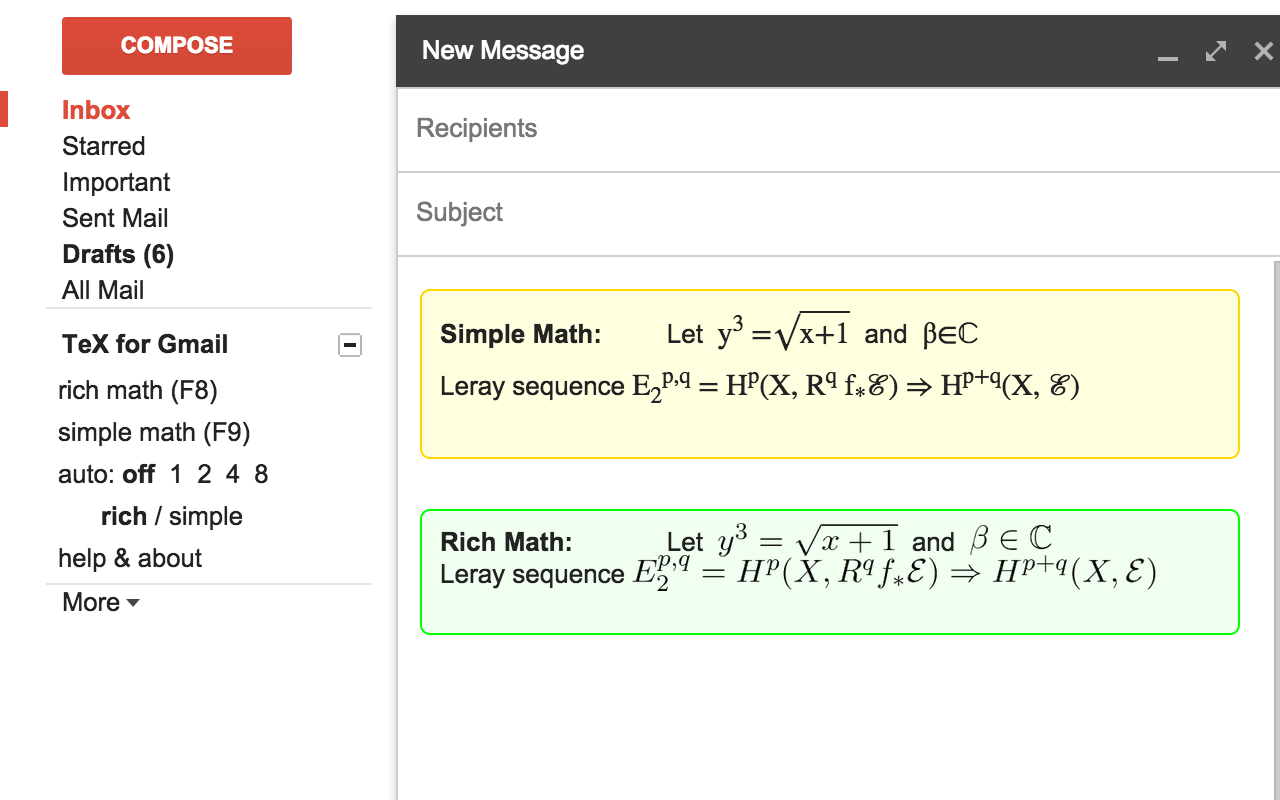 TeX for Gmail is not associated with Google in any way. It is a hobby project written by a volunteer.
TeX for Gmail uses CodeCogs for creating web-hosted images in the outgoing emails (with permission).
Sever down issues: If you consistently get the Wrong equation image or a rotaing green circle when composing an email, this may mean that the CodeCogs LaTeX server is down, and no new equations are generated. (The already generated equations are kept in a cache and continue to be served for several months.) You can verify if that is the case by going to the server's web page and entering your equation there. I have no control over that server.